Accountancy Software – A Beginner's Guide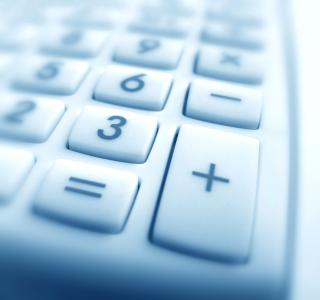 A growing number of businesses is successfully implementing accountancy software which allows them to manage their finances all by themselves. However, there still many who hesitate to switch to accountancy software and give up their accountant. They either have second thoughts about its efficiency or fear that they will need to undergo a lengthy and expensive training to be able to use it in the first place. The number of satisfied business owners, however, prove that it is other way around.
Accountancy software is an effective alternative to a professional accountant and enables business owners to perform all the accountancy, printing and book keeping functions by themselves. How? By being programmed to do everything on its own. You simply enter the numbers and the programme does all the rest. As a result, you do not need any prior accounting knowledge to be able to use accountancy software. The software also allows easy to use functions for day to day use. There are, however, several types of accountancy software and the ease of use as well as functionality depend greatly on the chosen package. For example, the inexpensive low end software is designed to allow performance of the most basic accounting functions alone. The costly high end versions, on the other hand, offer a wealth of functions with accounting being only one of many. Most businesses, however, are perfectly satisfied with mid market accountancy software which is the golden middle when it comes to both cost efficiency and ease of use as well as performance.
Low cost is of course the main advantage of using accountancy software instead of hiring an accountant. The price of accountancy software depends on which you choose but it is possible to get a great package for as little as £200 to £300 as much as mid market accountancy software are usually priced. In the recent years has also become popular online accountancy software because for the price of "offline" software which is installed to your computer, online version offers much more functions and extra features. And in contrary to popular misconception, it is not any less safe than the computer software. No software is 100% safe but if you choose a reputable company and follow the standard safety measures such as using a non-easily decipherable password, the risk of the third party accessing your data base is extremely low.
In order to benefit from accountancy software, you need to use it correctly and have easy use printing solutions. Just about all packages come with easy to follow instructions for use, while many also include customer support in case you will have any technical issues. If you know how to work with the computer, you should not have any difficulties learning how to work with accountancy software. Thus there is no need to worry about the costly trainings although it is also true that many high end packages which come with lots of extra features and functions can be quite complicated.
Switching to accountancy software can feel intimidating if you are not familiar with the concept. But do not worry, Sagesoft.co.uk offers all the information you need about accountancy software, how it works, what types are available including their pros and cons as well as advice on how to choose the best solution for your business.
Outside of the standard accountancy software avaialble to you to help with your day-to-day business operations, you will also find digital marketing software aimed at helping accountants with the marketing of their business. So if you are an accountant yourself, and want to compliment any services you may be receiving from a PPC or SEO agency, then definitely have a look at some of the options available to you.